HOPE 5000 – A MISSION TO SUCCEED
"To create, promote and empower 5000 homoeopaths to excellence and global recognition in the next 5 years."
HOPE 5000 is the CONSCIOUS COMMITMENT that we at Hompath have taken up. The goal is to provide a common global platform to all homeopaths to come forward and share their knowledge, learning and wisdom with the rest of the world and further enrich the science of Homoeopathy.
We have started a competitive forum for homoeopaths to showcase their experience and wisdom and earn the right to win prestigious trophies on an international podium.
We are committed to award trophies and monetary awards for the same.
The first recipients of these prestigious awards received the trophies at the hands of Charles Hahnemann, bloodline descendent of our founder – Dr. Samuel Hahnemann
Dr. Girish Gupta, M.D. (Hom.) was conferred with the dazzling Kent Trophy 2012 with a cash prize of Rs. 25000/- for contributing 540 evidence-based cured cases and research material.
Dr. Shrirang Dhole was the proud recipient of the sparkling Boenninghausen Trophy 2012 with a cash prize of Rs. 10000/- for contributing 260 evidence-based cases.
Keeping the spirit of learning and knowledge burning, Hompath has extended the competition to April 2013, for the remaining awards which are still open.
Why do we remember and respect Hahnemann, Kent, Boenninghausen and other stalwarts ?
It is because they gave us so many interesting books, writings, articles and cases.
This is your opportunity to become a stalwart and live to eternity.
Care, contribute……..and live till eternity !!
Dr. Jawahar Shah, senior practitioner & Director of Mind Technologies, declaring the names of the winners of HOPE 5000 awards at HMAI Congress 2012, at Kolkata.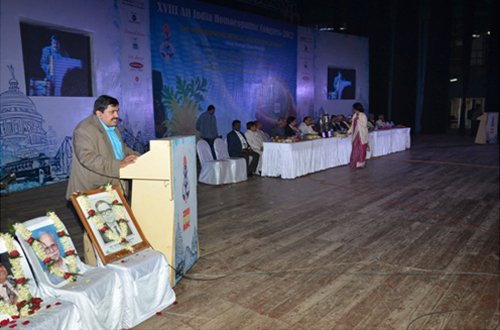 On proud display - the beautiful and majestic Kentian & Boenninghausen trophies sponsored by Hompath as part of HOPE 5000 mission.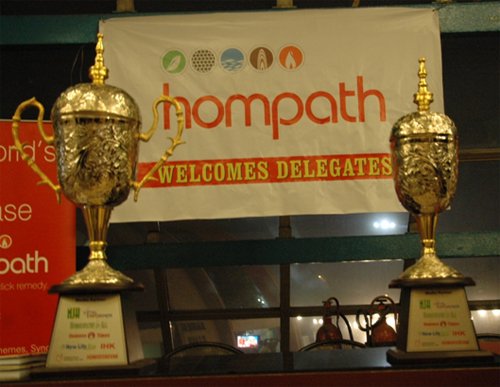 Charles Tankard Hahnemann, the direct bloodline descendent of Master Samuel Hahnemann felicitating Dr. Girish Gupta with the majestic Kentian Trophy 2012 as part of HOPE 5000 mission for submitting the highest number of evidence-based cured cases.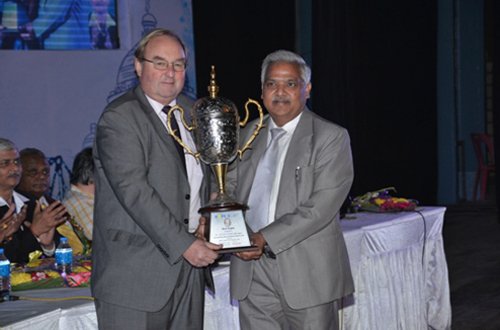 The Managing Director of Mind Technologies Dr. Jawahar Shah with Kentian Trophy recipient Dr. Girish Gupta at the entrance of All India Congress HMAI, Kolkata.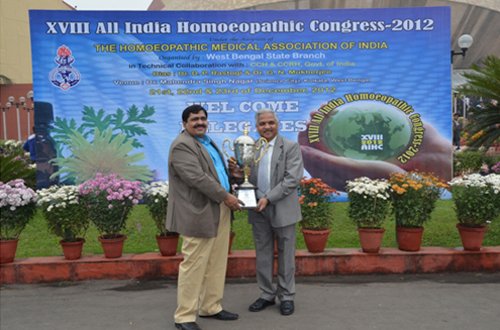 Dr. Parinaz Humranwala receiving the Boenninghausen Trophy 2012 as part of HOPE 5000 mission on the behalf of Dr. Shrirang Dhole from Charles Tankard Hahnemann at HMAI,